10 DIY Christmas Advent Calendars!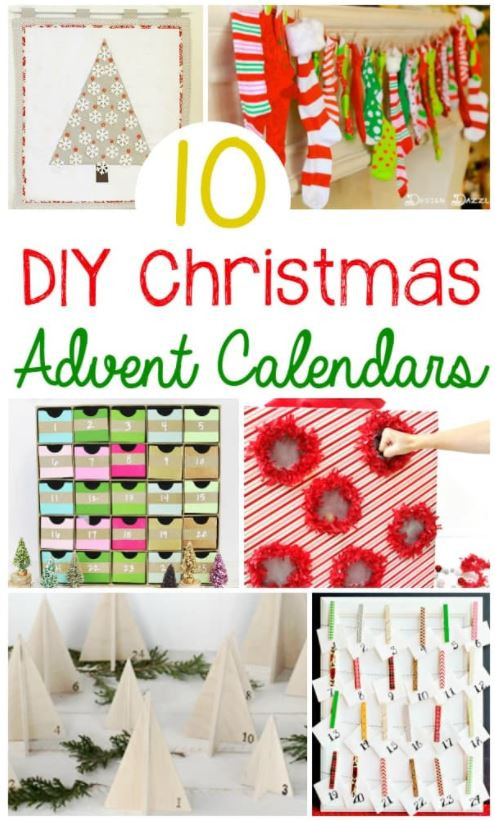 DIY Advent Calendars!
I've always loved a good advent calendar. There are just so many creative ways to put together 24 little boxes filled with treasures. I love seeing the wonder on a young child's face as they open that day's box. They excitedly look to see what candy or prize waits inside, knowing that it is one day closer to Christmas.
Many of my favorite advent calendars over the years have been homemade. To me, the holidays just seem so much more magical when they are filled with items you and your family have created together. You just can't buy memories like that.
With that in mind, I put together some DIY Advent Calendar projects that I love. I would love to make each and every one of these, and if I had the time, I would. I hope that you find the perfect DIY Advent Calendar for you and your family this holiday season!
Make It Love It – Sew Simple Advent Calendar
Delineate Your Dwelling – Colorful Advent Calendar
Yellow Bliss Road – Printable Advent Calendar Treat Bags
Crafts Unleashed – DIY Advent Calendar Garland
Design Dazzle – Advent Countdown Calendar with 100 Activity Ideas
Just a Girl and Her Blog – Gold and White Advent Calendar
Studio DIY – DIY Punch Box Advent Calendar
Scattered Thoughts of a Crafty Mom – Simple Frame and Clothespin Advent Calendar
The Merry Thought – Wooden Tree Advent Calendar
Little Red Window – DIY Snowflake Covered Christmas Tree Advent Calendar