10 DIY Christmas Handmade Ornaments!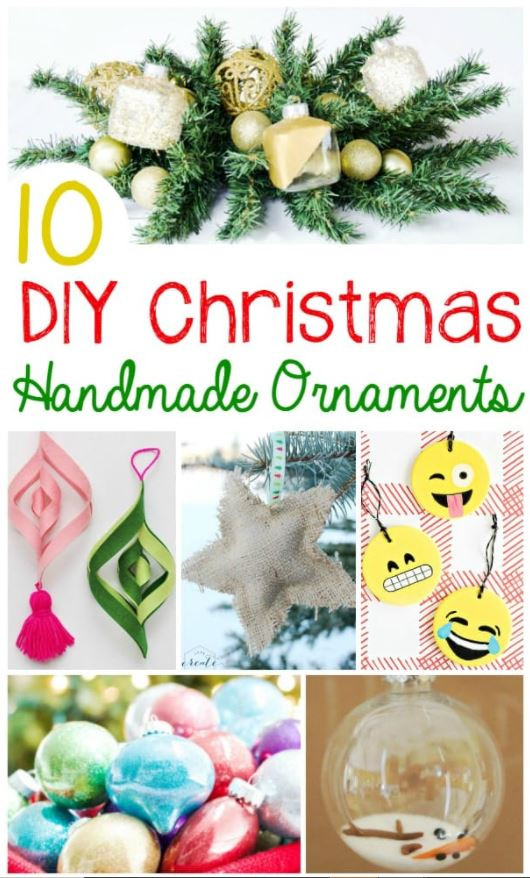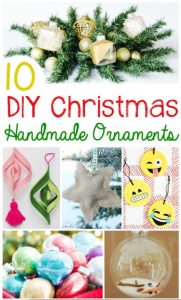 10 DIY Christmas Handmade Ornaments!
I believe that you can tell a lot about people by the Christmas Ornaments they have on their tree. I'm sure you know what I mean.
Some people are very formal, with trees that are almost scary in their perfection. All the ornaments are identical. And expensive. The lights are tasteful. And the garland, if there is any, is lush and expensive and looks practically drawn on.
Then there are the trees of busy families. A lot of the ornaments are hand made by the kids and everything is rather random and chaotic. Yet in all that chaos, there is still perfection, because that tree is the perfect expression of the family it belongs to.
I collected together some of my favorite DIY Christmas Ornament projects. If you are into homemade ornaments like I am, I bet you will love some of these! If you make something pretty, be sure to tell me about it in the comments!
Studio DIY – DIY Emoji Ornaments
Two Sisters Crafting – DIY Pearl Christmas Ornament
A Pumpkin and a Princess – DIY Glitter Ornaments
Delineate Your Dwelling – DIY Felt Ornaments
733 Blog – Melted Snowman Ornament
Some of This and That – Galaxy Christmas Ornament
Trish Sutton – DIY Wooden Disc Photo Ornament
Love Create and Celebrate – Burlap Ornaments
Typically Simple – Curled Paper Strips Christmas Ornament
Love the Day – DIY Gold Ornaments