12 Ways to Earn Money with Your Receipts!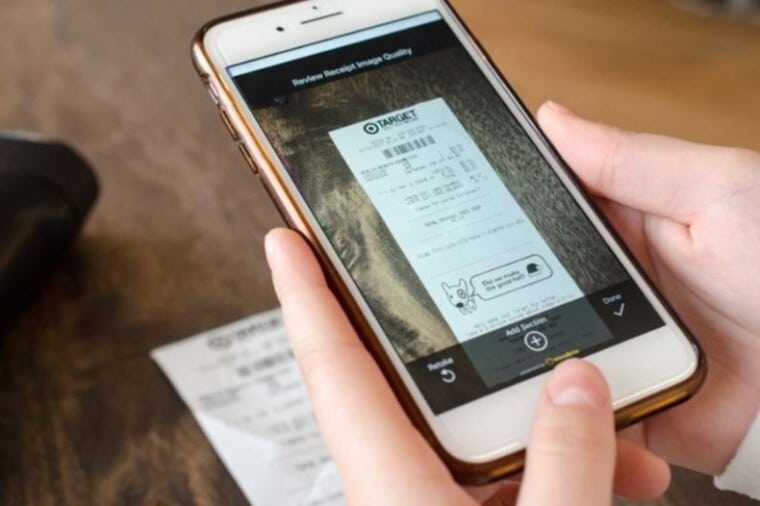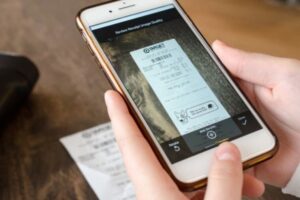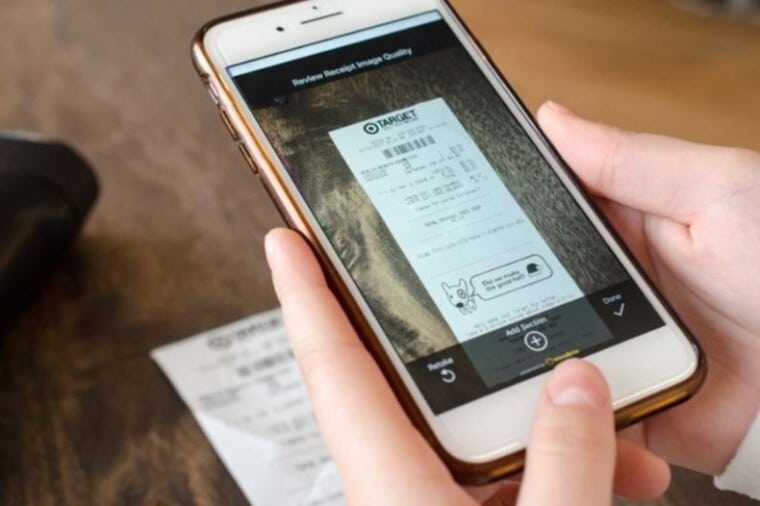 If you throw away receipts, you're throwing away money.
If you have your receipt, you can earn cash back on purchases that you make!! Some of these don't even require specific purchases.. ANY receipt can earn you money! This method usually takes under a minute, and you're earning free money just for taking a picture of your receipts.
In this article, you'll find the top TWELVE free money making apps that will pay you for your receipts!
Fetch Rewards is one of the best choices if you don't want to activate offers to earn rewards points. The number of points you earn from participating items depends on the item cost and if there is a special bonus offer.
You can scan any store receipt, and the app redeems qualifying offers. It's also possible to connect your Amazon and email accounts to scan e-receipts.
Some bonus offers may earn up to 5,000 points if you meet the minimum spend amount. For receipts that don't have any qualifying offers, it's possible to earn a base reward of up to 25 points per scan.
Eligible grocery categories include:
Alcohol
Baby items
Cereal
Dairy
Frozen
Health
Additionally, for each person that uses your referral link and scans their receipt, you'll earn 2,000 bonus points.
You heard me right! This READER FAVORITE company just started giving out Swagbucks JUST to take a picture of your receipt! The standard is 2 SB per receipt, but each week they have a spot for up to 20 SB from different stores! Last week it was 15 SB for EVERY CVS receipt! They also recently added new "magic receipt" offers similar to ibotta and Fetch for specific items with a larger SB amount! These stack with the other apps as well!
You activate offers for participating brands before you scan your receipt. After scanning your receipt, the app matches your purchases with your qualifying offers.
Earnings can be redeemed for gift cards and PayPal cash once your rewards balance reaches $20.
This grocery receipt app works at most grocery stores and includes categories like:
Fresh produce
Diapers
Frozen foods
Beauty and health
Similar to other apps, you can earn the most money when buying name-brand items. Shoppers can also earn cash back on generic items, like private labels.
Users can shop online in the mobile app or use the browser extension for non-grocery purchases. The online shopping tool can earn rewards on grocery pickup and delivery.
Ibotta offers $5 back on your first purchase if you complete qualifying shopping offers.
National Consumer Panel
National Consumer Panel is one of the most in-depth receipt rewards apps. In addition to earning rebates on your shopping, you may also scan product barcodes and enter the purchase price.
Companies use this data to see exactly how much you spend on specific items and if you get any coupons or store loyalty discounts.
You can receive credit for any grocery product, including:
Baby items
Fresh fruits and vegetables
Frozen items
Health
Each receipt scan can earn 50 points. The platform lets you scan up to ten receipts per week to net 500 points.
Gift card redemptions start at $5 (5,000 points). Other redemption options include merchandise and prize sweepstakes.
Coupons.com
Digital grocery coupons can be another way to save money at any grocery store thanks to Coupons.com.
Shoppers can download the mobile app for store-specific discounts and enter online promo codes. The site also offers printable coupons for additional savings.
Some of the coupon categories include:
Baby food
Beverages
Over-the-counter medication
Personal care
One benefit of using this app is getting instant savings. You don't have to accumulate points to reach a minimum redemption or take a picture of your receipt.
TAP HERE TO GO TO COUPONS.COM!
Shopkick can be one of the most fun apps that will pay you to scan grocery receipts.
You can earn points with these activities:
Entering a store
Scanning product barcodes and verifying prices
Paying with a linked credit card
Shopping online
Earning opportunities vary by store, and the app uses your phone's GPS to find nearby offers. Each activity lets you earn gift cards.
In some cases, they pay you for merely walking into a store, making it one of the best grocery rebate apps to use to make money.
You can earn more points by purchasing select items and scanning your grocery receipt.
When you're ready to cash out your rewards, Shopkick has a wide variety of gift card options to choose from. They are all sent digitally to your phone.
Two hundred fifty kicks will net you $1 in rewards, while 1,250 kicks earns $5.
Rakuten
Rakuten (formerly known as Ebates) is unique on our list of apps to earn money by shopping for groceries. While you don't use Rakuten at the grocery store, you do use it for online orders.
You will need to read the terms and conditions to make money. For example, you may have to choose home delivery instead of store pickup. Instacart deliveries won't count.
This platform is better for non-grocery online purchases. It's possible to earn rewards at most online stores by installing the browser extension or shopping via the Rakuten website.
Select department stores offer in-store deals when paying with a linked credit card or debit card.
You can request cash or gift card payments once your rewards balance reaches $5.01. However, the service only pays out quarterly, usually around the 15th of the month.
Rakuten gives all new users a $10 bonus when they spend over $25.
Checkout 51 is primarily an app that lets you scan grocery receipts for money, but it can also help you save at gas stations. The service updates its shopping offers every Thursday.
Participating categories include:
Beauty
Beverages
Candy
Pet supplies
You can select what you'd like to shop for from this offer list. After shopping, you scan your receipt to receive credit for your grocery purchases.
Customers can cash out once their Checkout 51 balance reaches $20. Redemptions are sent as a paper check.
ReceiptPal
If you want to get paid to scan grocery receipts with an app, ReceiptPal is another excellent option. You can submit grocery receipts to earn points.
It's also possible to submit merchandise receipts for points.
Submitting four receipts each week earns 100 points no matter what you buy. Scanning receipts multiple times each week lets you earn bonus rewards.
Users can connect their Amazon and email account to receive credit for online purchases as well.
You have ten days to enter your receipt with ReceiptPal. Receipts can be from any retailer or store.
Your receipt should include the following items:
Store name
Total amount spent
Purchase date
Zip code or phone number of the store
Points are redeemable for cash via PayPal or for gift cards. The minimum redemption amount is $5 (2,200 points).
TopCashback is one of the best cash rebate apps as it offers some of the highest cash back rates and flexible redemption options.
Like Rakuten, select grocery stores offer cash back. That said, you will need to read the terms and conditions to place a qualifying order.
Receipt Hog can be a rewarding way to make money on grocery trips since larger receipts earn more points.
Shoppers don't have to activate specific product offers to earn rewards. Instead, they simply scan their receipts. They can redeem grocery coupons to save money as well.
Scanning grocery receipts earns up to 20 coins per submission:
$10 or less: 5 coins
$10 to $50: 10 coins
$50 to $100: 15 coins
$100+: 20 coins
You can use Receipt Hog at grocery stores and non-grocery stores alike. Discount stores, warehouse clubs, pharmacies, and convenience stores also earn coins.
The app offers paid surveys to earn additional coins. You even have a chance to enter the monthly sweepstakes drawing that could earn you 5,000 coins.
Once your balance reaches 1,000 coins, which equals $5, you can redeem cash via PayPal or request Amazon gift cards.
Purchases for non-consumable items like apparel, home improvement, and electronics earn spin rewards instead of rewards coins.
The Hog Slots game can award instant win prizes like bonus coins.
CoinOut rewards in-store receipts and online purchases. You don't have to activate product offers and can include receipts from these stores:
Grocery stores
Discount stores (i.e., Walmart, Target, Dollar General)
Department stores
Electronics
Home improvement stores
Sporting goods
Instead of activating offers or buying name brands, the app awards a random prize amount. Scanning several receipts can help you earn bonus cash.
The redemption minimum is $20 via PayPal.